Supreme Upfits at Rick Hendrick City Chevrolet
---
Do you need to a work truck body that is tailored to suit even your toughest business needs? From four side dividers, to eight kinds of guards, to various liftgate bundles, the Supreme brand at Rick Hendrick City Chevrolet offers an assortment of upfit choices to customize your work truck. Supreme upfit truck bodies are high quality and trustworthy on the road.
View Supreme Upfits
---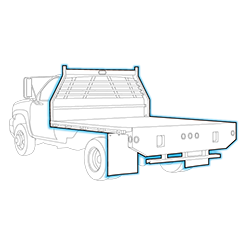 Supreme Platform Body
Stack and transport climate-safe materials with Supreme's Platform truck. Supreme Platform Trucks feature removable stakes for additional adaptability. Sturdy and adaptable, it's perfect for a variety of worksites. With such huge numbers of decisions to consider, from the kind of stakes you like to the scope of bulkheads, you need a dependable product. Our team will work with you to help make your business vehicle work that much harder.
View Supreme Platform Body Upfits
---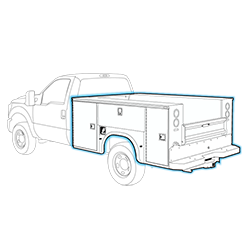 Supreme Service Body
Built to save time, the Spartan Service truck body features a suprising level of comfort. You'll discover compartments and custom racking to keep you organized, and a spacious work space that provides cover from the weather while at the worksite. You can even stand up inside safely, enabling easier access to your payload and hardware.
View Supreme Service Body Upfits
---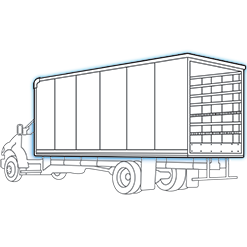 Supreme Dry Freight
Freight comes in a wide variety of shapes, weights, and sizes. That's why we offer three different kinds of Dry Freight truck bodies. Supreme has set the gold standard for cargo effectiveness. The Signature Van, the Inner-City, and the Spartan Cargo (each available in several sizes) offers the capacity your business needs without needless excess. Locate the precise Dry Freight truck body your business requires, while keeping up productivity.
View Supreme Dry Freight Upfits
---
Supreme Stake Bed
Improve your ability to stack and transport an assortment of climate safe materials with Supreme's Stake truck. With so many options to consider – from the sort of stakes you want to the scope of bulkheads – we will work with you to customize your work vehicle to meet your business needs.
View Supreme Stake Bed Upfits
---
Supreme Cutaway Body
Available in a variety of sizes, the solid and sturdy Signature Van Body can handle a wide scope of payloads. They've been built to let you to take care of business, regardless of what you're pulling. Through and through, front to back, all around, all that you've requested in a truck body is here at Rick Hendrick City Chevrolet.
View Supreme Cutaway Vans
---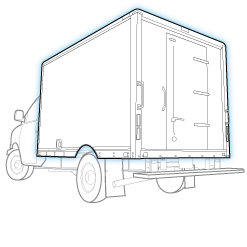 Supreme Refrigerated Body
While transporting a large load, you need a hauling solution that secures your items and boosts work efficiencies. That's where The Kold King comes in. Available in an assortment of sizes, it handles everything from cold temperatures to difficult applications. Thermally effective, adaptable, and developed to haul long distances, the Kold King is an excellent choice for transporting an assortment of items.
View Supreme Refrigeration Upfits