Reading Truck Bodies at Rick Hendrick City Chevrolet
---
Of course you wouldn't cut corners at work, so you why would you cut corners on your work truck? You need a truck body that is built to the same high standards that you perform at your own job. For 60 years, Reading has concentrated on building high quality work truck bodies that are specialized to meet vocational needs. Find Reading truck bodies at Rick Hendrick City Chevrolet.
View Reading Trucks
---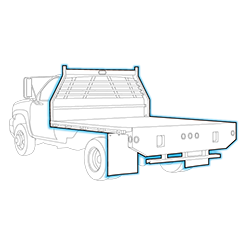 Reading Platform Body
Our landscape and platform bodies are built with fortified steel understructures and a full range of tough options to suit your business. These bodies make traversing any kind of landscape simple, and offer unmatched strength for your business. You'll discover a variety of setups intended to address your needs and help you do the best job you can do.
View Reading Platform Body Upfits
---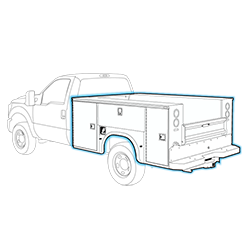 Reading Service Body
With industry-leading standards and customizations, Reading truck service bodies help you take your work space out into the field. Instead of spending valuable time searching for space to store and transport the majority of the equipment and materials you need for the job, we offer storage and organization options to keep you moving.
View Reading Service Body Upfits
---
Reading Service Utility Vans
Our steel and aluminum bodies offer all of the advantages of a standard service body with the addition of a safe, protected work space. With a steel encased body, you can continue to work regardless of the outdoor conditions. Prepare your business for anything the weather can throw at you with a special service body from Reading.
View Reading Service Utility Vans
---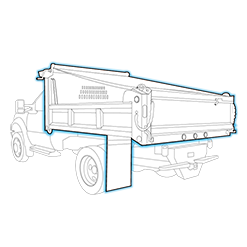 Reading Dump Body
Tough enough to deal with whatever you throw their way, our quality dump bodies come full of standard features and the best guarantees you can find. We incorporate tough metal, power and rust proofing to guarantee you get long stretches of dependable use out of your dump body upfit. You can even choose the style of door you need for the ideal custom arrangement.
View Reading Dump Body Upfits
---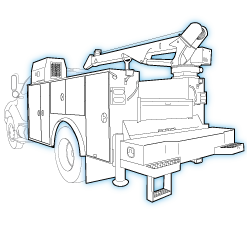 Reading Mechanics Truck
Our hard core Master Mechanics™ Series bodies are accessible in two fundamental styles, Service Bodies and Crane Bodies, with structure and assembling made to withstand the harshest conditions. High quality, adaptable, practical, and safe, shop our selection of Master Mechanics body styles.
View Reading Mechanics Trucks